START YOUR OWN EDUCATION BUSINESS WITH BEGIN BRIGHT!
If you answered yes to any of these questions, joining the Begin Bright network could be the right decision for you!
What's Included?

The programmes
Full online access to the Begin Bright programmes, including teacher guides, lesson plans and printable resources.

Your own webpage
Stand-alone webpage on our website profiling your business with all your contact and social links.

Customer referrals
Referral of customer enquiries that we receive for your location to you.

Start up support
Personal onboarding support when you start.

Marketing
National marketing of the Begin Bright brand.

Business promotion
Your business profile is promoted across our social network and database as a new licensee.

International brand
Support of an international brand with over ten years of experience.

Affordable packages
Discounted packages for multiple licences.
Interest-free payment plans are available (weekly, fortnightly or monthly to suit your budget).

Marketing material
Access to Begin Bright programme marketing materials (templates for flyers, posters, banners and more for you to print with your preferred supplier).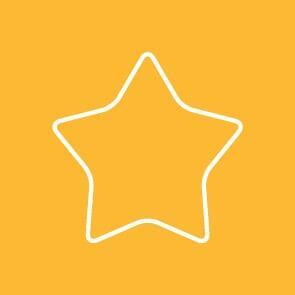 Flexibility in how you run your business.



How you run your business is completely up to you. You operate as an independent business under your own business name in a model that suits you. Mobile, online or bricks and mortar location? Full time, part time or side hustle? It's up to you on how you want to run your business and what suits your lifestyle.
* Play with Purpose programme 2 - 3 years



Being a Begin Bright licensee isn't just a rewarding experience for you and the children you teach – it is a lifestyle business enabling you to live the life you want.

Where to first? You're at the enquiry stage, finding out about the programmes and seeing if it's a good fit for you. We're happy to answer any questions you have about Begin Bright and our programmes. You can get in touch with us

here

.

Next you'll decide on which programmes suit your business, you can start with one or more programmes. We make it easy with interest free payment plans available.

Once you've decided on the programmes submit an application, then we can confirm all the details and draw up the licence agreement.

Once you've signed your agreement and paid your licence fee (we also have interest free payment plans available) you're ready to go! You can start delivering the Begin Bright programmes.

Ready to take the next step? Contact us and we'll help you get started.

What our licensees say...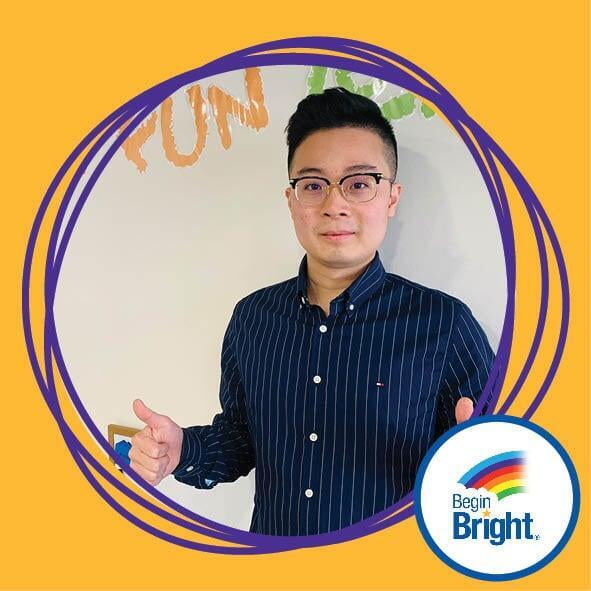 "I love the Begin Bright Programmes. They give students an extra boost in the key learning areas of literacy and numeracy with various interesting and meaningful activities, which perfectly aligns with my teaching method, which is learning through play.
It is all about getting engaged with the community in Sorrento and giving it back to the community. At Begin Bright at Sorrento, we hope to bring a smile to anyone that walks into our centre while offering top-notch, quality programmes and classes. It brings tremendous satisfaction when we see kids thrive and learn, and it is a true pleasure and honour for us to be a part of their learning journey."
Bryant, Owner and licensee Begin Bright at Sorrento, Bundall, Queensland, Australia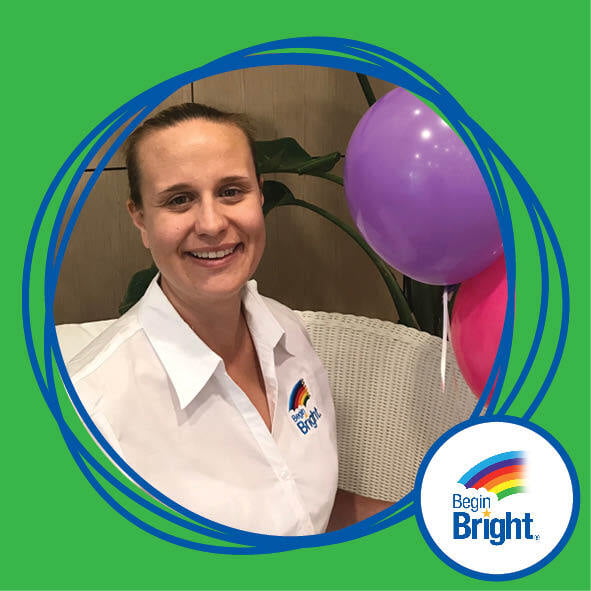 "It is such an honour to be a part of a child's educational journey. When our littlest learners come into the centre, excited and enthusiastic to be here and start learning, I am reassured that not only are we setting them up for success in their first year at school but also a lifelong love of learning. Our programmes provide a fun, hands-on and authentic learning experience, where our students not only gain the academic skills needed in the first year of formal schooling but also confidence. "

Lesley, owner and licensee Kids In Tuition, Harrington Park, New South Wales, Australia